Urxa™ 3 Ultrasound Module - Point-of-Care Ultrasound, may be the smallest.

Features
Ultrasound scanning at Point-of-Care
Pocket size, probably the smallest ultrasound scanner in the world
Rule-out, quick assessment, and vascular access guidance
Reliable and high speed data feeding
Overview
Point of Care Ultrasound is ultrasound scanner operated by trained medical professions on the site of the patient. The UrxaTM 3, the point-of-care ultrasound module of the Warp 3 Medical Recorder, is designed to be compact, lightweight and easier to operate. Unlike conventional ultrasound machine, UrxaTM 3 provides various scenarios for doctors to diagnose or treat the patient anywhere, such as small offices, road side, on board vehicle, boat, and aircraft, quick exam at patient's home, or large scale population screening, while functions for specialty, such as 3D or 4D ultrasound, are not included.
The healthcare workforce in modern time is trained to be familiar with ultrasound procedures in clinical practice. Qualified physicians, who's no stranger to Human Anatomy and Pathology, would be able to perform ultrasound scans in their offices, diagnose/evaluate/rule out patient's condition, or guide an invasive procedure, after a quick training. Although portable ultrasound systems were on the medical device market for over 15 years, the size and weight is yet too heavy and big for doctors to carry in their pockets, and operate where the patients need.
When connected to Valkan 3 Tablet, the Urxa 3 Ultrasound Module generate ultrasound images through 3 different transducers (B-mode) for various of application:
Liver, Gall Bladder, Kidney, Pancreas, Lung, Bladder, Uterus, Ovary, Obstetric Early, Pelvic Floor, Prostate Gland, Testicle, Thyroid, Breast, Large Vessels, Tendon, Muscle, Skeleton , Aorta, TA. FAST Scan, Free Peritoneal Fluid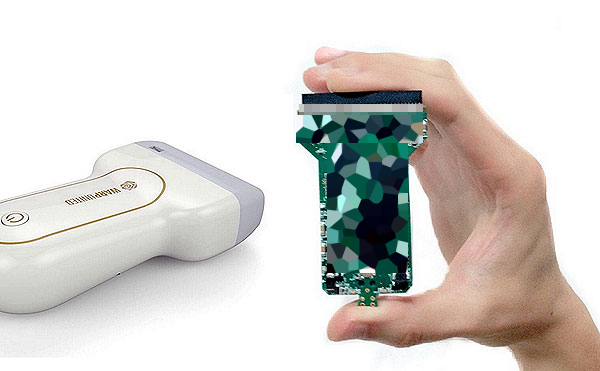 Everything inside the module, probably the smallest ultrasound scanner in the world.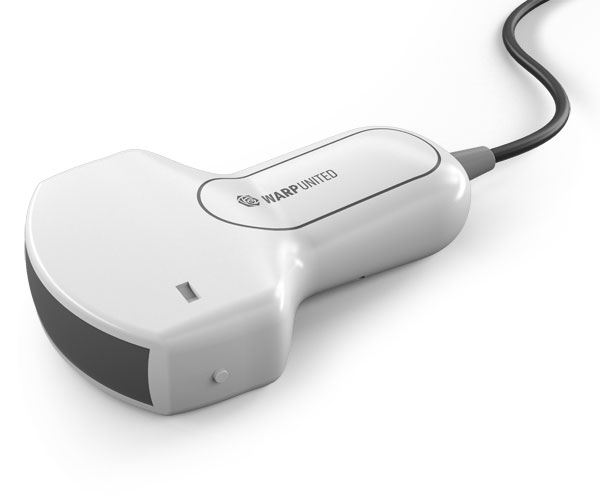 Urxa 3 Ultrasound Module with C5-25 Convex Transducer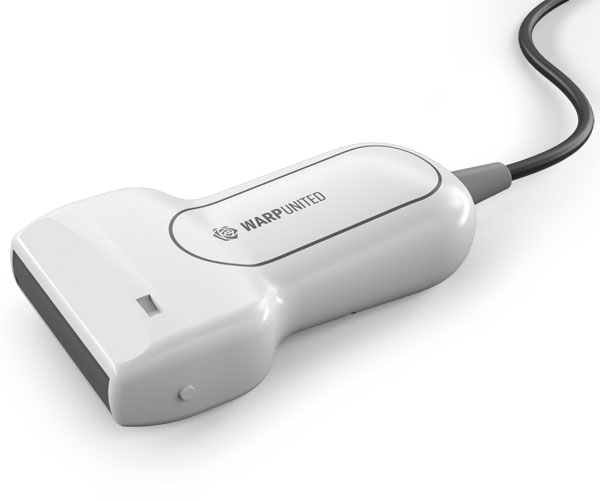 Urxa 3 Ultrasound Module with L4-75 Linear Transducer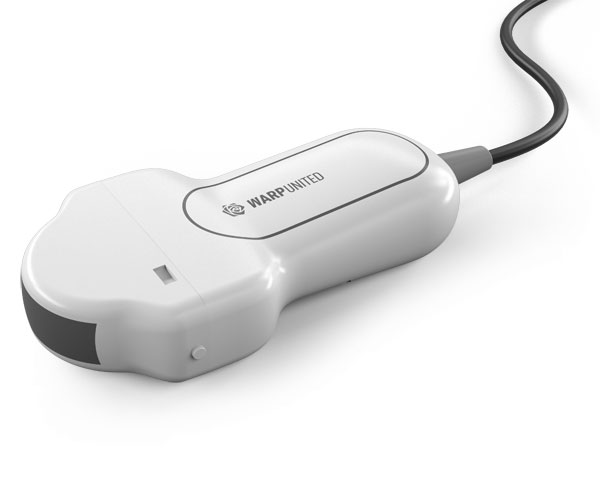 Urxa 3 Ultrasound Module with R2-65 Micro Convex Transducer
| | |
| --- | --- |
| | |
| Point of Care Diagnosis | Accident & Emergency  |
|   |   |
| Digitalized Telemedicine | Cloud-based Mobile EMRs mHealth |
About "Medical Tricorder"
by which this product is inspired
The idea of a medical tricorder comes from an imaginary device on the science fiction TV show Star Trek from the 1960s which featured fictional character Dr. Leonard McCoy using it to instantly diagnose medical conditions.
    - wikipedia.org
The medical tricorder has a detachable, high-resolution, hand-held scanner that sends life-sign information to the tricorder itself. It can check all vital organ functions, detect the presence of dangerous organisms, and human physiology. Its data banks also contain information on non-human races known to the Federation, thereby making it possible to treat other life-forms.
    - "'Star Trek' - The Tricorder". BBC. Retrieved 2012-12-01
About "Point of Care"
Clinical point of care is the point in time when clinicians deliver healthcare products and services to patients at the time of care.
    -by Information at the Point of Care: Answering Clinical Questions. Ebell, Mark, 1999, 12(3), 225-235.
Download (Log in
 first)
Urxa 3.5 Ultrasound Module Technical Specification